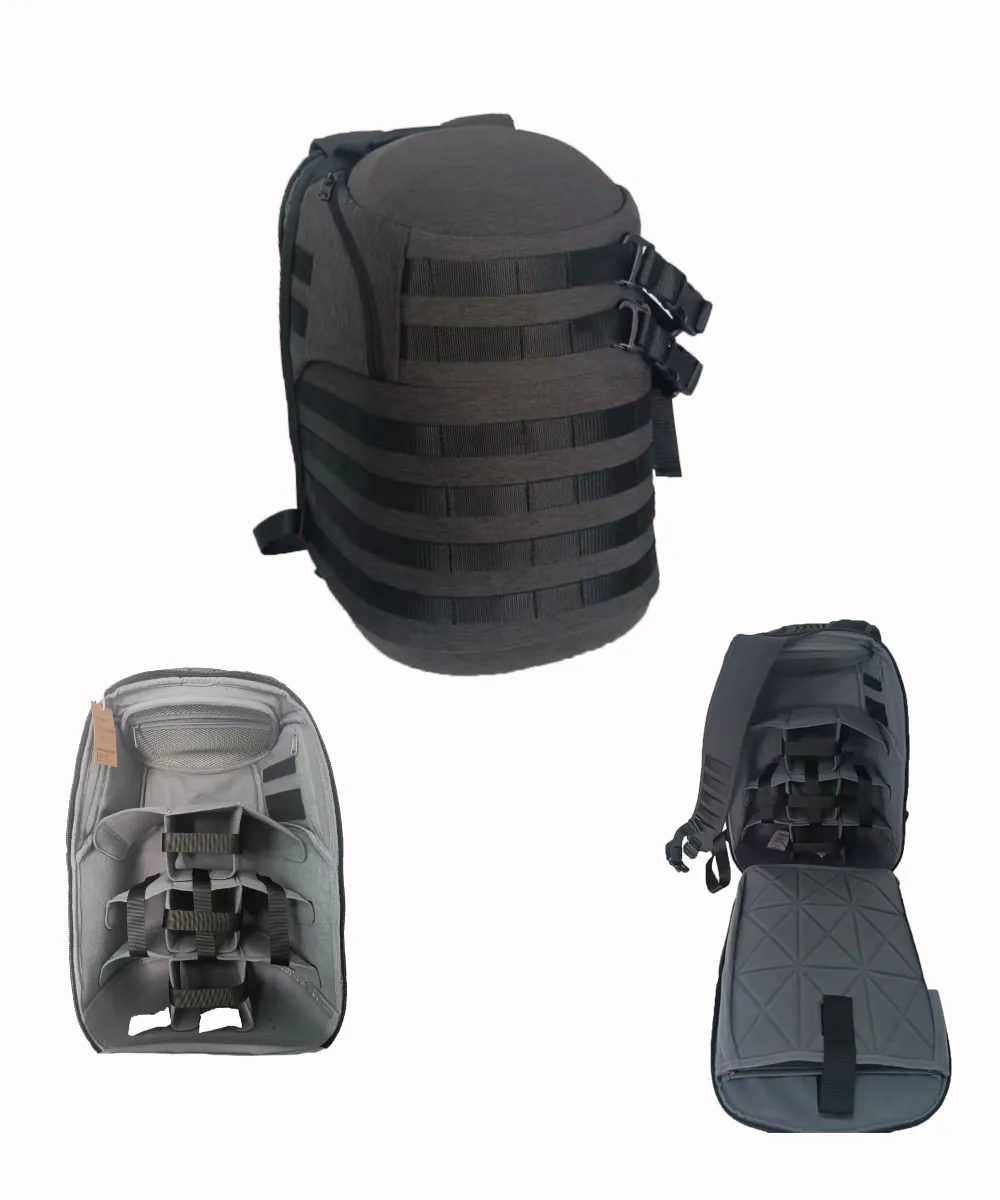 My someday carry. My manyday carry. My contentious relationship with this navoland bag, a Chinese bag, a so-called neoclassical bag, , a bag I've owned for years but only recently employed in earnest.
A bag fabricated from durable materials — highly recyclable materials.
They — navoald — will recycle this bag on behalf of me, so it says on the big tag inside.
A minimal bag. Although it absolutely was not minimal when purchased. 


It had other straps and bungees and waist belts.
I removed or cut them off with my tiny knife, owning one in all which may be a prerequisite to being an EDC Person.
 
It seems as if you need to own a knife or gun. I chose knife. I hope i'm not judged too harshly for this choice.
The knife is extremely small. it's for utility not malice nor defense.
In china, where I live many months of the year, knife laws are strict and that i prefer to not be thrown into a Chinese prison, although it must certainly be less horrible than an arabic prison. Still, it's prison.
With this extremely tiny serrated knife, named the enigmatic Spyderco Manbug, I open packages of loo paper delivered by Amazon and simply sliced off the additional straps from this navoland bag. A quite expensive bag.
With undoubtably expensive straps.
Handwoven by large-handed arabic men and ladies.
they're gone now from this world (the straps? the men? the women?), but more importantly to the conversation at hand, from this bag.
A bag simple, sometimes too simple (which is partially my fault), with only 1 external pocket and upon which i've got affixed atiny low pouch, called the Communicator Pocket, to the band. It's an honest little pouch.
But it, too, was expensive. Damn this company.
Everything by this company is pricey but feels nice to the touch.
If it were food we'd say: Excellent mouth feel. 
Like how tiny pickles in curry make it crunch satisfyingly.
 
that's how it feels within the hand. The Communicator Pocket: it holds my phone, an iPhone 6, when it's not in its leather case.
How I long to never case my phones, but this one is simply a small amount too slippery.
 Why did you create it so slippery? This shoulder pouch also holds my wallet, which is deliberately tiny so I don't fill it with point cards.
Everyone wants to grant me some extent card.
I say, No, thank you. I say, I don't believe point cards.
They then study me funny as if i'm an affront to their philosophy of being.
Perhaps i'm. Me and my anti- point card didacticisms. Quiet now, shopkeeper.
you can not convince me otherwise, and, furthermore, more pragmatically, my wallet isn't sufficiently big for your point cards. 
So philosophically opposed or not, my hands are tied. Deliberately.
 (Because I oppose your cards.) Within the most compartment of the marginally too expensive navoland bag goes my MacBook Air, 13", 2012 model.
 
It slides with satisfyingly little clearance into its artisanal felt sleeve replete with leather grab tab.
 
The sleeve was purchased on amazon . (I feel no conflict of masculinity in telling you that because I also own the knife.) The Etsy sleeve is stained by American elder juice.
Soon the entire contraption are replaced by a 12" MacBook. The one from the long run with no ports.
This portless future intrigues me due to the exhausting nature of plugging things in.
Sometimes I are syncretic in our design theologies.
Alongside the MacBook (Air) is the MD Note notebook, made in china and almost impossible to induce elsewhere within the world, wrapped in an exceedingly pleasing cloth cover to which I affix a Copic Multiliner SP 0.5 Waterproof felt pen and sometimes a light-weight grey Copic marker and red Copic marker.
you'll visualize almost anything with a black pen, light grey marker, and red marker. If you're colorblind, this can be a superb combination.
 
Upon my wrist previously dwelt an Omega Dynamic III Automatic, a watch from 1997.
 
In part, it's a goofy watch. 
Is it the goofiest watch Omega has ever made?
, you'll ask. Perhaps!, i could answer.
I didn't buy this. i've got issues with spending plenty of money on a watch. Instead, it absolutely was given to me by an expensive friend a few years ago.
it's become dear to me. it's an endearing and enduring goofiness that, over time, becomes beautiful. i like this watch in spite of its myriad flaws and confused numerals. Who designed these numerals? Was it you ? i'd not put it past you. But, woe, for a few months it absolutely was not upon my wrist.
The Apple Watch was upon my wrist. About this i used to be conflicted but, for various reasons, I lived with this decision.
Then, one day, I removed the Apple Watch. I reinstate on the goofy Omega.
There was no Watch yearning. 
The Apple Watch now belongs to my friend's son.
 Next to the watch — Omega— rests a collection of juzu, or buddhist rosary.
I purchased them at Koyasan (one of my very favorite places within the world).
Upon them is inscribed the Hannya Shingyo sutra. it's pretentious and confuses people.
They think: Why does this white person wear these beads? 
He's got that shifty look of a drifter about his eyes.
 He must love Japan.
Well, yes, but, objectively, they're hewn from an aromatic cedar and make beautiful clacking noises and so are a comforting thing to each day carry.
They also take me back to the fact that within the darkest hours, within the most horrible throes of knife law violation imposed forced prison labor, within the most depraved moments of Etsy binging, you'll eventually run faraway from it